Experience, Quality and Capability
Kurz Instruments has maintained a reputation for designing and manufacturing Thermal Mass Flow Transmitters for industrial gas flow measurement.

Our engineers, product development specialists and management have developed flow metering products capable of operating in the harshest of environments. For 40 years our team has successfully provided solutions to our customers most demanding and difficult applications.

Kurz products are used in a wide variety of industrial applications including combustion air, aeration air flow, digester gas, nuclear power plants, flare stack monitoring and compressed air to name only a few.

Kurz Instruments headquarters is located in Monterey, California.
The Early Years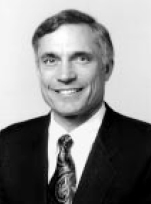 During the 1960's,
Dr. Jerome Kurz
revolutionized air flow measurement by developing a series of durable, compact, and highly accurate thermal anemometer sensors that electronically measured gas flow. From the roots of this early product development, Dr. Kurz founded Kurz Instruments, Inc. in 1976.
Dr. Kurz launched the company with the intent of integrating his engineering skills with technology to create products that help the environment and solve some of the extreme measurement and monitoring challenges facing industries. The company grew from making portable instrumentation to more rugged industrial devices used in some of the harshest air and gas flow environments.
The heart of the company's products are its rugged, solid-state velocity sensors that are based on the cooling effect of a moving gas over a heated sensor element. Kurz is the recognized leader in thermal convection mass flow meters.

Second Generation
Daniel Kurz is the Chief Executive Officer for Kurz Instruments. He served his previous 13 years at Kurz Instruments as operations manager, general manager and president. Prior to joining Kurz Instruments, Daniel was a research and development engineer developing implants/delivery systems for the treatment of hemorrhagic stroke and diagnostic instruments for the early detection of breast cancer.

Daniel continues the leadership and innovation started by his father by developing technologies focused on the advancement of thermal mass flow technology.
Our Mission Statement
To be the leading manufacturer and solutions provider for thermal mass flow applications by meeting the needs of our customers through innovation, technology, simplicity, and uncompromised customer support.