Mass Flow Computers
SERIES 255 FLOW AVERAGING TRANSMITTER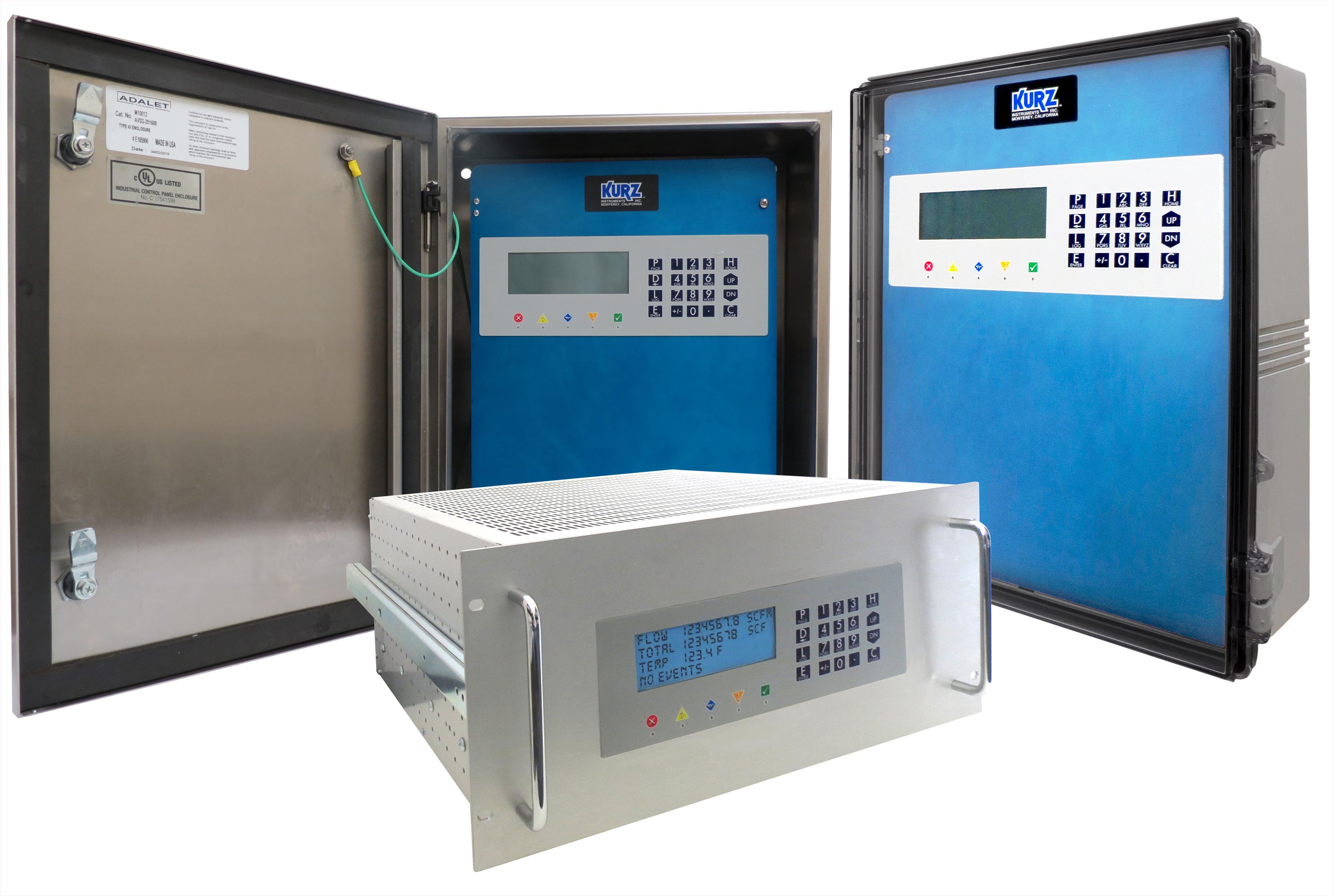 GENERAL OVERVIEW
The Kurz Series 255 Flow Averaging Transmitter is a versatile system transmitter designed for measuring flow rates in very large ducts that have non-uniform or unstable velocity profiles and/or wide temperature ranges. The Series 255 is a state-of-the-art microprocessor-based system that powers and reads up to 16 independent sensing points, providing a grand average of the flow and temperature. The Series 255 continuously reads and analyzes flow and temperature data from the individual channels, and automatically removes channels from the average that are under alarm or have been removed for service or repair. The Series 255 is designed for high reliability and high availability with multiple and independent power and communication ports so that wiring issues will not bring down the entire multisensor network.
SERIES 155 MASS FLOW COMPUTER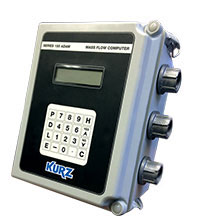 GENERAL OVERVIEW
The Series 155 Mass Flow Computer is available in five models, depending on the number of flow meters and sensors in your flow meter system. The Series 155 Mass Flow Computer integrates the functions of temperature and flow measurement, closed loop flow control, flow totalization, alarms, input/output calibration, and data acquisition for up to 22 sensors.
PRODUCT INFORMATION
» Sales Sheet
» Hardware Guide
» HART Reference Guide